How to Install Nessus on Kali Linux 2019
Hello friends, Welcome again!
We are studying of Penetration Testing Tutorial This article will cover how to download, install, activate and access the web interface of Nessus on Kali Linux. This post is origin How to Install Nessus on Kali Linux Move forward and start your tutorial. In a previous post you have completed Nessus Vulnerability Scanner Tutorial If you did not read, please read it.
Step 1: Access activation code and Download Nessus for Kali Linux 2.0
Now as you know Nessus is powerful vulnerability scanner tool, And we are using kali Linux for penetration testing. If you think, Is it not installed Kali Linux? Yes, Nessus is not inbuilt in Kali Linux so if you want to take the test of Nessus just go on this link https://www.tenable.com/downloads/nessus
And Fill the form and register yourself for activation. When you finished you will be redirected on Nessus downloading page. Click download button you will be there for downloading, just Click on Linux Menu will be open click on Debian option for Kali Linux. Agreement window will appear, read terms and condition carefully and accept and save file
Step 2: Installation of Nessus on Kali Linux 2019:
By default, the Nessus file is downloaded in the Download directory so first go inside the Download directory and run the following command to install Nessus on Kali Linux.
#cd Downloads/
#dpkg -i Nessus_package.deb
And after complete installation run another command to start service.
#/etc/init.d/nessusd start
Step 3: Accessing Web Interface of Nessus:
Nessus is an amazing tool for penetration testing it has a more user-friendly web interface for work.
So you can access it by using the Iceweasel browser. Nessus web interface is running through the https protocol, it has a secure connection.
The Iceweasel browser does not have a valid SSL certificate for Nessus So you will get an untrusted connection error.
You can resolve this error to add this site as an exception. https://locatlhost:8834 or https://192.168.0.102:8834
For adding exception you can follow the given instruction.
Step 1: Open link https://locatlhost:8834
Step 2: You will get access to the window with a certificate error. Click on Advanced then more options will appear. Click on "Add exception".
Step 3: New window will be open to confirm security exception so Click on "Confirm Security Exception".
Step 4: Its time to select the Nessus product you want to deploy. I have selected "Nessus Essentials" and click on "Continue"
Step 5: you will have requirements of activation code to run Nessus successfully. So My dear friend you should give the right information of your name and email address.
Fill the given form and click on "Email". The activation code will be mailed to you.
Step 6: New will open and ask for activation code, mailed you in last step. Check your inbox you will find activation code.
Copy and enter the code here, then click on "Continue" to move forward.
Step 7: Its time to create an account to access Nessus later. So give the username and password.
Make sure your password should follow the strong password policy.
Now click on the "Submit" button to submit your request for creating a account.
Step 8: Downloading will be started. Have a coffee and your Nessus vulnerability scanner is ready for working strongly after some time.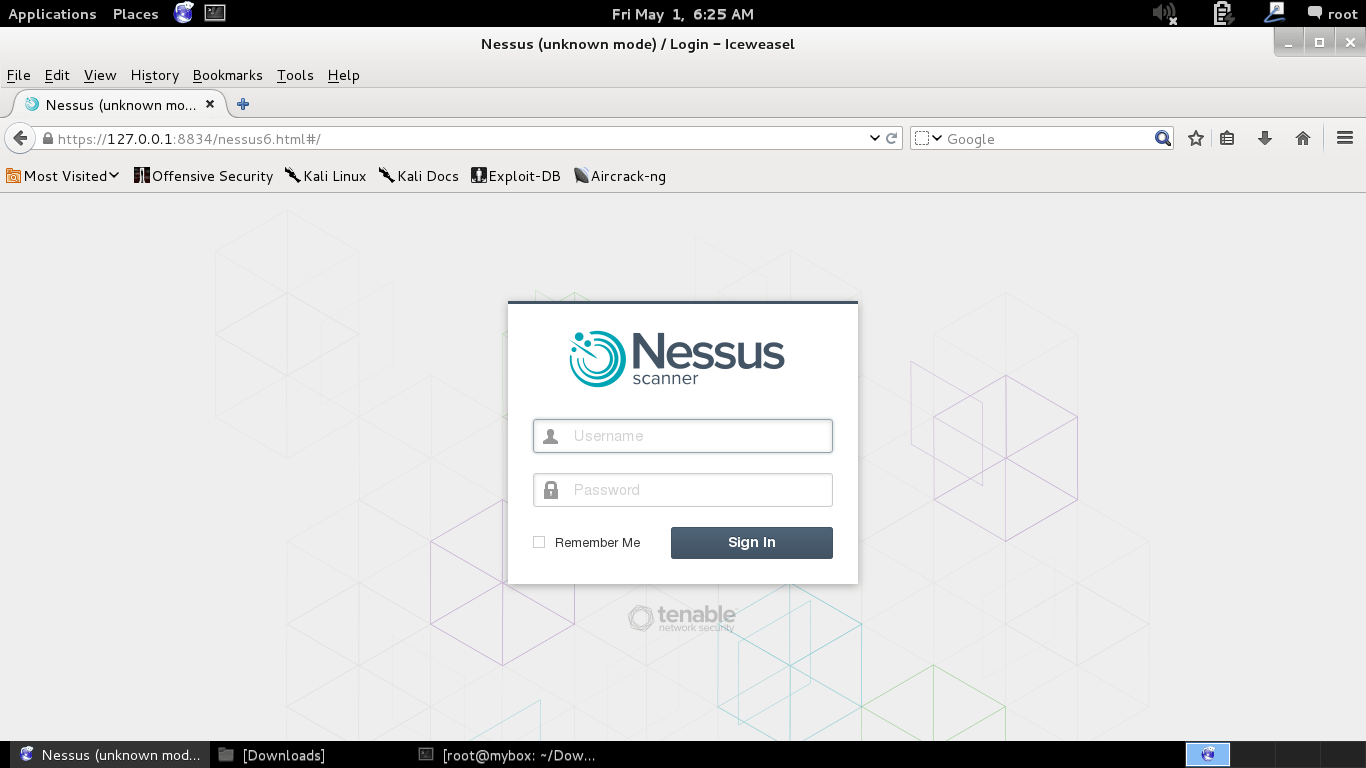 MODULE 5:- Scanning Network and Vulnerability
---